Youth Ministry
As your summer plans take shape, consider including an event to help deepen the Catholic Faith of your teen(s).
Registration deadlines are approaching and some event dates have changed since my previous email. Please review this if you are interested in these events and let me know if you have other opportunities which should be on this list.
- Quo Vadis Days Discernment Retreat for Young Men (Jun 26-29)
Register online at: http://qvdays.org/register/archdiocese-of-seattle/
- Ignite Your Torch NW Conference at Lacey, WA (Jul 6-9) - Registration deadline is May 15. Register online at: https://www.ignitenw.org/registration. Follow the prompts to register with a deposit only; the parish will coordinate with participants to pay the balance due.
St Thomas will be sending a group of 7 girls and 5 boys this year; act now if you are still thinking of joining us.
- St Joseph Vacation Bible School (Jul 10-14) - Teen volunteers needed! Looking for Service Hours this summer?
Register online at: https://vbspro.events/p/events/stjoevan
- St Thomas Youth Bible Basic Training Camp (July 17-21)
Registration opens Jun 1. Contact Parish Office.
-Backyard Ministries at Sacred Heart Parish (Jul 23-29)
See www.bymvancouver.com for more info; contact the Sacred Heart parish office at 360-687-4515
- Steubenville Northwest at Spokane (Jul 28-30)
Visit http://www.spiritusnw.org/snw-registration-info.html for more info; recommend registering to attend with youth group from Holy Redeemer (contact them to confirm space available): https://www.holyredeemervan.org/_modules/form.php?id=60
- Higher Calling Ropes Camp at Yamhill, OR (Aug 7-11)
Visit http://www.hcropescamp.com/ for more info; recommend registering to attend with youth group from St Joseph
---
---
Youth Ministry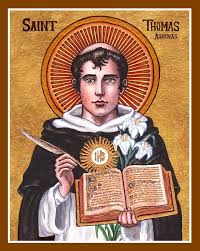 High School Faith Formation - Sundays 12:30 -2:00pm, Fireside
Middle School Faith Formation - Sundays 9:45-10:45am, Fireside
Youth Confirmation Prep - Sundays 9:45-10:45am, Youth Room
Youth Confirmation

Please visit the Confirmation page on this website for all the details concerning sacramental preparation for youth confirmation:
http://stthomascamas.org/sacraments/confirmation
High School Faith Formation
This year, our High School (grades 9 - 12) Faith Formation will integrate several aspects of the faith, meeting most Sundays (12:30 - 2:00pm) in small groups to discuss topics from the YDisciple curriculum, perform periodic Saturday service projects, strengthen friendships through social events, and recharge and stay motivated through retreats.
We will use the YDisciple curriculum developed by the Augustine Institute. The material is all available online;
check it out at http://www.ydisciple.org/index.php/whatis-ydiciple.
YDisciple is a tool to multiply small group discipleship with teens in a parish setting. YDisciple meets the needs of teenagers through a model that is relational, relevant, and parent-driven.
Middle School (grades 7 - 8) will meet Sunday mornings (9:45 - 10:45) in the Fireside Room with veteran MS catechist Diane Hassett in addition to periodic Saturday service projects, social events, and retreats.
---
Sunday Morning Faith Formation Schedule 2016-17:
High School Service and Social events have not yet been added to this calendar which shows when parish faith formation classes meet on Sunday mornings:
Date
Activity
Session
9/11/16
No Class - Parent Orientation
9/18/16
No Class - Catechists' Workshop
9/25/16
First Class
1
10/2/16
Class
2
10/9/16
Class
3
10/16/16
Class
4
10/23/16
Class
5
10/30/16
Class
6
11/6/16
Class
7
11/13/16
Class
8
11/20/16
Class
9
11/27/16
No Class - Thanksgiving Break
12/4/16
Class
10
12/11/16
Class
11
12/18/16
No Class - Advent Break
12/25/16
No Class - Christmas Day
1/1/17
No Class - New Year's Day
1/8/17
Class
12
1/15/17
No Class - MLK, Jr Weekend
1/22/17
Class
13
1/29/17
Class
14
2/5/17
No Class - Panem et Circenses
2/12/17
Class
15
2/19/17
No Class - Presidents' Weekend
2/26/17
Class
16
3/5/17
Class
17
3/12/17
Class
18
3/19/17
Class
19
3/26/17
Class
20
4/2/17
No Class - CSD Spring Break
4/9/17
No Class - CSD Spring Break
4/16/17
No Class - Easter Sunday
4/23/17
Class
21
4/30/17
Final Class
22
5/6/17

First Holy Communion Saturday
Click below for registration forms to sign up children and youth for Sunday Faith Formation classes (forms are also available in the church vestibule, hall, parish office, and on the faith formation webpage):
If you have any questions about Youth Faith Formation, please contact Ted Meany,
360-834-2126, ext. 215 - ted@stthomascamas.org.
Veritas, Latin for "Truth," is the best word to describe the spirit and mission of St. Thomas Aquinas, the inspiration and patron for our group. We seek to know the Truth, who is Jesus Christ, so that we can then share Him with others! Centered on the Liturgical Life of the Church, we seek to grow in faith that bears fruit in service.